Invoke the Imagination. Provoke the Senses. Evoke the Emotions.
Since 1998, Fidget Feet have created, established and nurtured the aerial dance sector in Ireland and created international connections and collaborations. Over 30 shows have been created and toured in this time, ranging from indoor, outdoor, crane, and vertical dance performances around iconic Irish landmarks, shows for young audiences, community development regionally, professional development through establishing Ireland's first aerial dance festival and training centre. These performances and opportunities take place throughout the country to make the art form accessible to all. We have achieved this through hard work, successful partnerships with venues, educational institutes, festivals and funding bodies such as Creative Europe, and the Arts and Cultural Capital Scheme 2016.
"Thankfully, Irish company Fidget Feet shuns empty virtuosity for the richer expression derived from contemporary dance."
– The Irish Times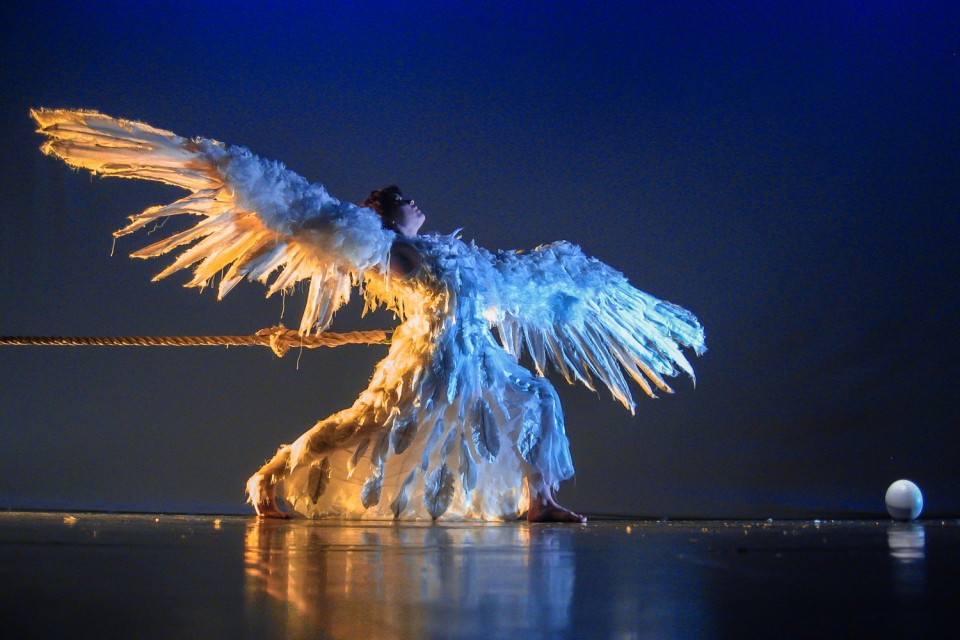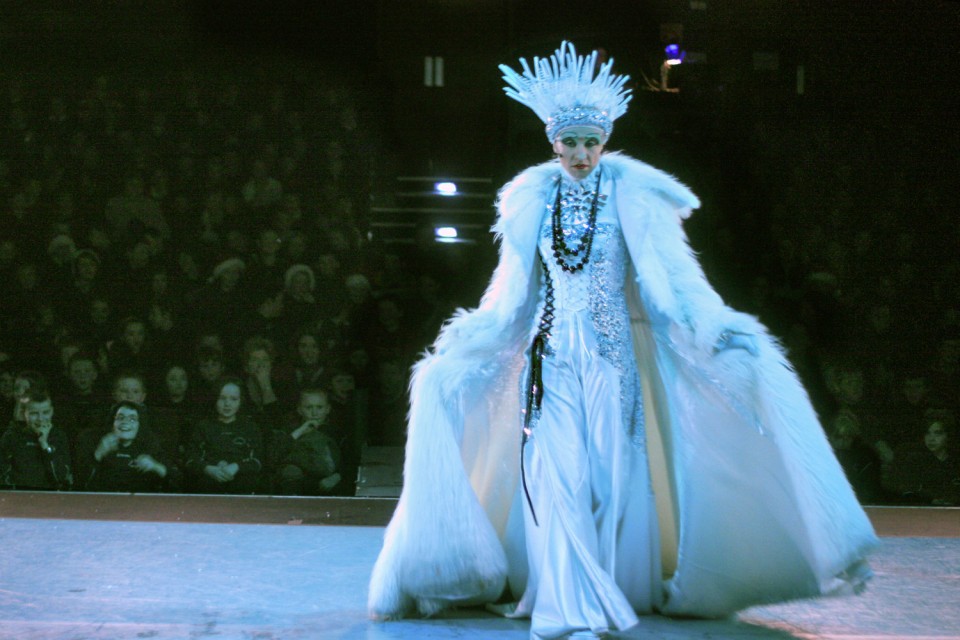 "Astonishing… jaw-dropping spectacle."
– Scotsman on Sunday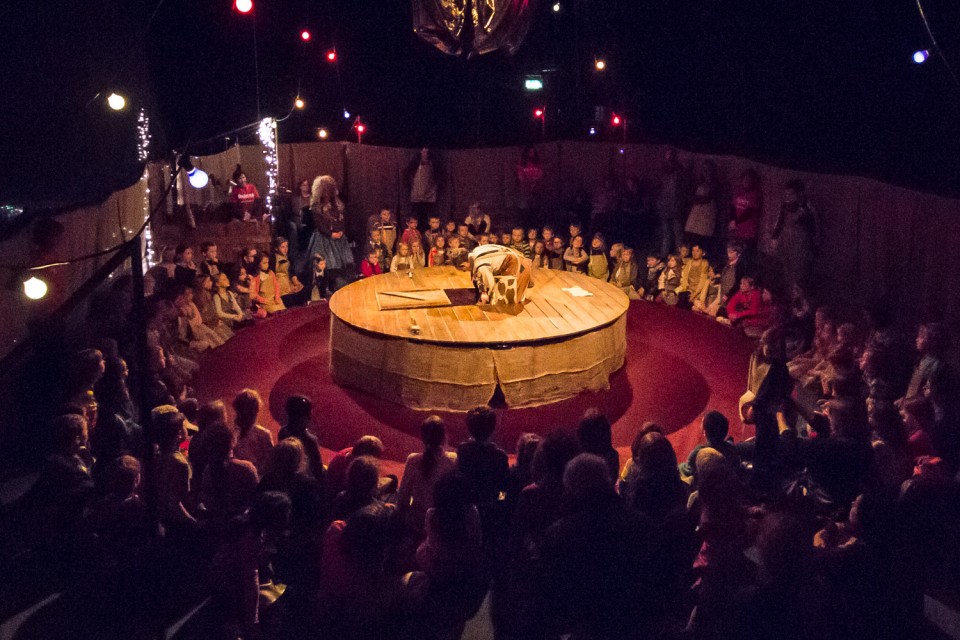 In 2010, with An Grianán Theatre and the Donegal County Council, Fidget Feet founded the Irish Aerial Dance Fest – one of the largest aerial festivals in Europe. Run annually the Irish Aerial Dance Fest hosts more than 100 classes over two weeks, and is attended by participants from all over the world. Fidget Feet are artists in residence at the prestigious Irish World Academy of Music and Dance. In 2013 Fidget Feet were awarded an Arthur Guinness Project award for the Irish Aerial Creation Centre, a new home for aerial in Ireland, which opened in Limerick in 2015.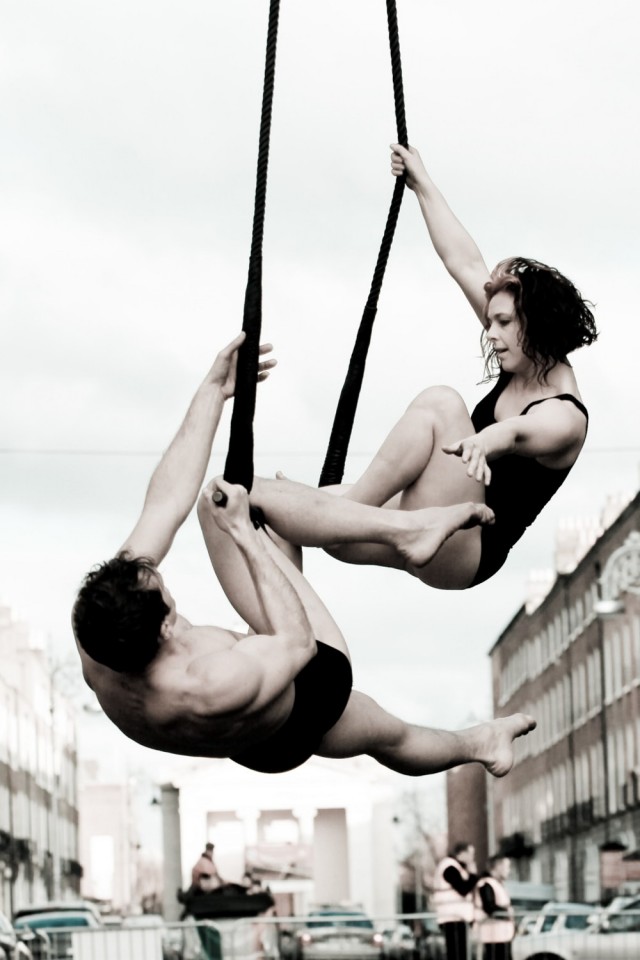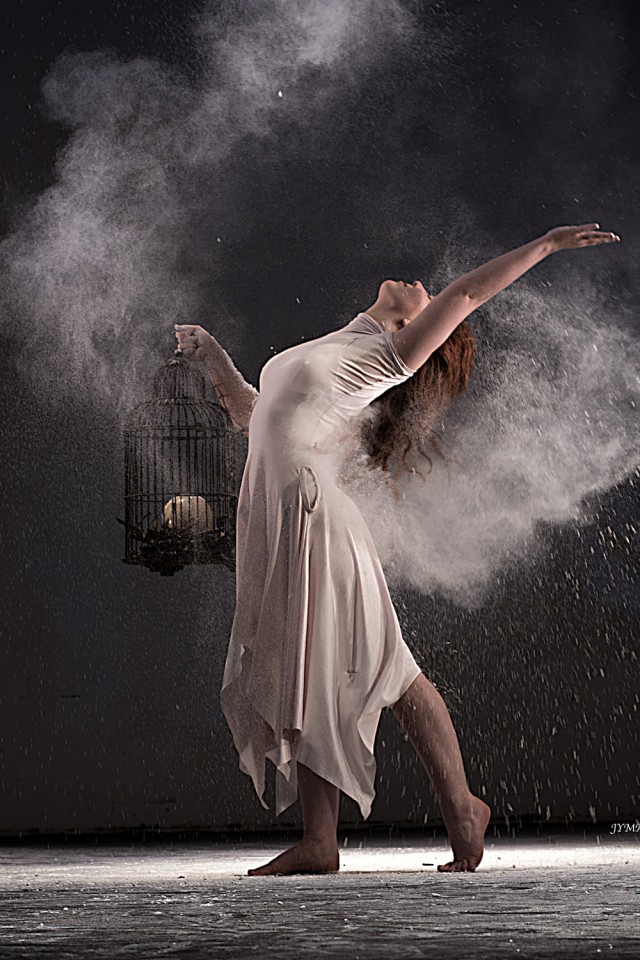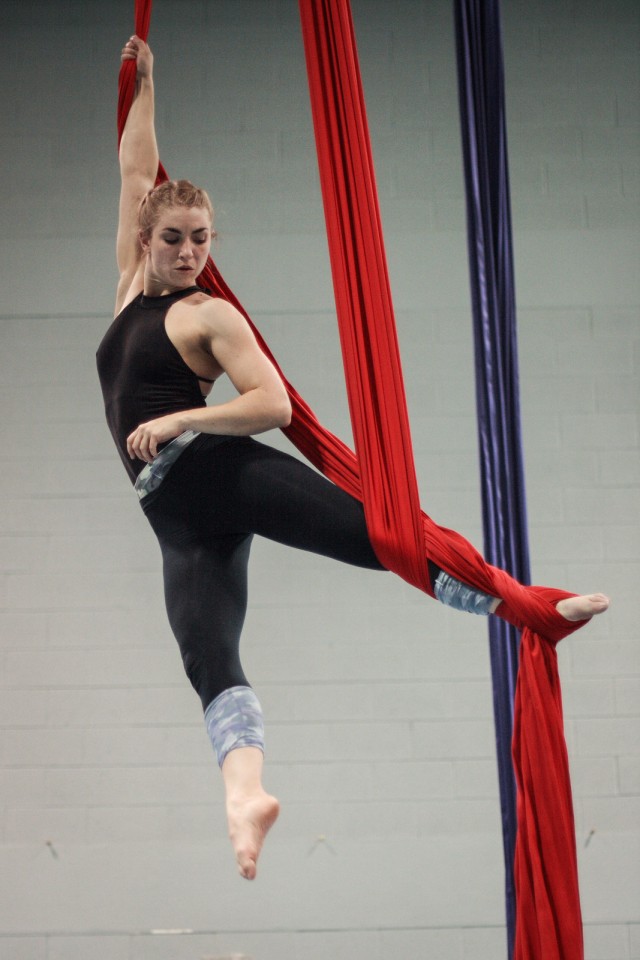 History
Our humble beginnings started while Chantal was still studying dance at London School of Contemporary Dance, the place where she booked Fidget Feet's first tour during her lunch breaks. In 1998 Chantal and seven other dancers and circus performers toured Ireland in a red van with our first show "Tumble Weed". After this tour, Chantal said never again, and decided to work with other UK companies to learn her trade. But the desire to come home was so great, that musician and media artist Jym Daly from Cork and choreographer and aerial dancer Chantal from Donegal officially founded Fidget Feet, returning to Ireland from 1999-2003 with Pixalation and other smaller shows and also having long residencies in the Firkin Crane in Cork researching new ideas. In these early days, Traolach O'Fionnan Donegal County Council, Melaine Scott from Tipperary and Ian McDonagh from County Cork Arts Office, were Fidget Feet's supporters and mentors.
Fidget Feet received its first commission in 2004 from Customs House in South Sheilds Newcastle, receiving support from Sandra Chapman and Ray Spencer to create a new solo show called 'I Can't Handle Me'. This marked the official beginning of Fidget Feet's journey in making indoor aerial dance theatre work. This working relationship continued and we created "A Fairies Tail" in 2007 with support from Customs House.
The Donegal County Council and Bluestack Festival commissioned Fidget Feet to create an outdoor aerial show from a crane in 2005. This piece, "Wired and Free" premiered in Ballyshannon in October 2006, marking the official start of Fidget Feet's outdoor work.
When circus became a recognised art form and was funded by The Arts Council of Ireland in 2007, Fidget Feet became Ireland's first contemporary aerial circus company to receive annual funding. With the support of the Arts Council, we have grown from strength to strength. Thanks to continuing support and funding from Culture Ireland we have become internationally known since they first supported our production of RAW traveling to the Edinburgh Fringe in 2008.